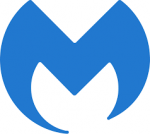 Malwarebytes for Mac  is a lightweight, cross-platform app from Malwarebytes Corp. for finding and removing malware and adware infections. Features include speedy scanning, automatic update of malware signatures, a friendly user interface, and a quarantine capability.
Malwarebytes for Windows is a free and/or premium anti-malware and web browser protection. Recommended to all my Windows users for years.
Malwarebytes for Mac 4.9.7 is a free installer download for macOS 10.12 and later that includes a Mac app, kernel extension, launch agent and launch daemon. The free version provides automatic updates and manually triggered scans. A Premium subscription at $39.99 per computer per year offers automatic ("real-time") scans with a free 14-day trial. (Business and enterprise versions are also available with central management consoles, and there are Windows and Android versions available, plus Malwarebytes for Chromebook.) The latest version adds support for Apple's redesigned Macs.
Added native support for Apple Silicon (M1) hardware.
Malwarebytes for iOS is a security app for Apple's mobile devices that "combines spam call blocking, text message filtering, ad blocking, and protection from scam websites", using features built into iOS in conjunction with the company's data on scammers, malicious websites and other threats.
The app uses iOS Call Blocking & Identification to check incoming calls without sending your personal information, checking a Malwarebytes list of known scammers and also checking for "neighbor spoofing", while allowing all calls from numbers in your Contacts list. You can also add any number you want to allow without adding it to Contacts, and you can report numbers used by spammers/scammers. Call blocking can be set to either "Warn", which labels suspicious calls as they arrive, or an optional "Block" mode, which silences them, and they won't appear in your call history.
Text Message Filtering  checks texts from sources that are not in your Contacts database against lists of known scammers and phishing links, flagging apparent problems while keeping its hands off messages that look legitimate.
Web protection works only in Safari, checking URLs against a list of malicious sources. The app includes several configuration/customization settings, but you configure and enable other parameters using Apple's iOS Settings. See Malwarebytes for iOS user guide [PDF] for more details.
Malwarebytes for iOS 1.4.4 is an $11.99/year subscription for full functionality, with a 30-day trial period, for iOS 11 and later. Ad blocking and text message filtering are provided in the free version.