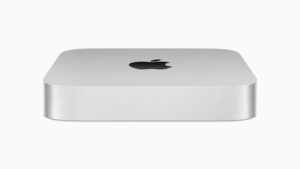 Apple's new M2 Mac Mini and Mac Mini Pro aren't even out a month, and Apple's support forum are showing over 70 posts to complain of wifi dropping or none, when using Wifi 6E or Comcast Wifi.
Apple released two versions of the M2 Mac Mini: the cheaper M2 Mac Mini with only 2 USB-C/Tbolt 4 ports and max 24GB RAM/2 TBStorage, or the M2 MacMini Pro version with maximum 32GB Ram and 8TB storage.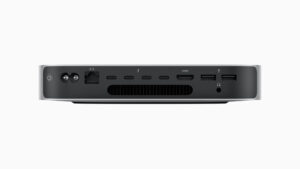 Clearly, Apple is aiming for the tween of Desktop user but not the workstation user that a Mac Studio would fill. I'm not even going to compare the Mac Pro since that niche is costly and quiet on the newsfront. Notice in the image of the back of the M2 MacMini Pro that it has 4 USB-C/Tbolt-4 ports. The lower-priced M2 Macmini (non-Pro) has only 2 USB-C/Tbolt-4 ports. Both are configurable to optional 10Gb Ethernet (Nbase-T Ethernet with support for 1Gb, 2.5Gb, 5Gb, and 10Gb Ethernet using RJ-45 connector).
But both also have Wifi6E (802.11ax). I'm wondering if any of these Xfinity users are on the XB8 newest gateway that does Wifi6E?