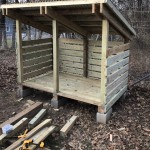 New look. New year. New debt. New fear.
Hope 2020 is as clean as the look on this site!
See you soon with more comments on how Apple isn't being a good company. How Apple products are still too expensive to own, fix and maintain. And let's see if having Siri in my house is a good thing! Cheers to more pwd/account breaches and hoping other states follow in California Privacy laws.