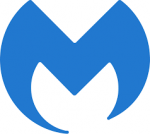 Well, the best tool for removing pups and malicious software, Malwarebytes, that was my goto and the first application for Windows that didn't create problems, is no longer free. Well, the personal version is, but its kinda
Honestly, the person edition (home user) is supposed to be free to download, with a 14-day trial. But if you try to use the personal edition in a domain or workplace, the software will not only install, but will complete a malware scan. It is at the end of this scan, that it prompts you to purchase their Malware Team edition. You can't quarantine, nor repair the infected volume scanned.
If you have a domain at home (some need domain controller for testing, other applications, running NAS, etc) then you will need to buy it.
Ok. I get it. Years of being free, and I am guilty of running it on some work machines (that are a non-profit owned) in a pinch. And that our IT dept doesn't have very good malware protection aka McAfee (so many things get past it, we called it Crap-a-fee).
So, I know that unless I am helping a home user (and I do have them buy it if is solves/cleans their issue), but I'm kinda bummed as I have been recommending and marketing to home users to buy. And I even have a lifetime license. What I want is a bootable CD into Windows, that lets me scan all volumes. But it doesn't work that way. Looks like I may buy some stand-alone versions for work (under $200 for 5 computers).
Bummer. Malware just got a little worse…